Lucrative Luxury
May 24th, 2017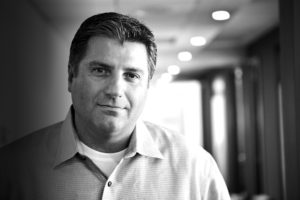 Back in 1982, Eric Haynes joined the indoor tanning industry right out of college, working for his uncle's distribution company. For 20 years there, he learned the ins and outs of the industry and got a clear understanding of what he was most passionate about – equipment. Equipment and sales were where he focused his attention, and years later it remains the same. Now working for PC Tan as the Vice President of Sales, he carries his drive and years of experience into his client relationships. In this Smart Tan exclusive interview, Haynes discusses the hottest selling equipment this summer, the importance of offering luxury equipment and the "PC Tan difference."
What are the hottest selling beds this summer?

A: For us, the best selling models have been level four and five beds, such as the 6800 Alpha. Most salons have more entry level beds than they need, and they just aren't selling nearly as much. Now salons are seeing the customers becoming more sophisticated. If they have four or five level beds, they are working harder to get those customers in those beds, because they get more money for higher- level tans and memberships. That's the case for most salons. The customers aren't buying level one packages or tans. If you're looking to make improvements this summer, this is where you want to do your upgrades. This has been an ongoing trend.
Why should salons offer luxury beds?
A: The strong players in the market aren't closing their doors. It's the successful salons that make the continuous changes with industry trends. Like a car rental, people want the cheapest car possible, but they don't want the cheap looking car. When the customer goes in to tan, the salon owner is handing them the keys to a Mercedes Benz by offering them a luxury bed. Survival involves continuous equipment improvements. Beds that feature body mist, aroma and Bluetooth – these are all attractive to your customers, and luxury beds provide that. We live in a technology-driven world. People love being able to sync their music from their phone to the bed speakers. It's just the way life is now. You have to offer luxury beds. It pays off for both you and your customer in the end.
At PC Tan, you build strong relationships with customers. What does the staff do to go above and beyond for their tanning salon owners?
A: The biggest thing a company can do for their customers is to let them know they care by being responsive – that's what goes on long after the sale is made. In my opinion, certainly in sales but in life in general, you simply have to treat people they way you'd like to be treated. When we're a consumer, if we have an issue with something we bought, we want someone to have enough interest to listen to our concerns and be responsive to that. To me, that is how you do it. That's the essence of it. The customer appreciates it. We respond and interact with our customers how we would like to be treated as the consumer.