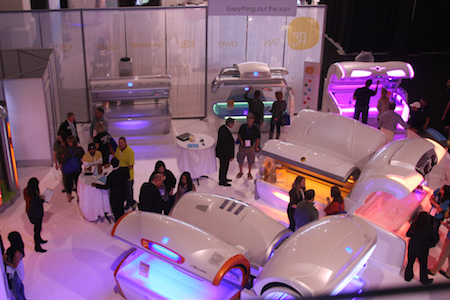 In 1986, Susan Miller founded PC Tan as a provider of wholesale tanning beds and lamps, then introduced indoor tanning lotions and accessories in the late 1980s. Since then, PC Tan has maintained a passion for the tanning industry with a quality and service reputation earned through years of dedicated service and support for our customers. The continued growth of PC Tan can be attributed to the breadth of indoor tanning products offered, excellent service and, above all, personal lasting relationships with customers and vendors.
For over 30 years, PC Tan has provided the most comprehensive selection of tanning beds, tanning lamps, lotions, parts and accessories to the indoor tanning industry – all backed with personal service. The indoor tanning lotions, lamps and accessories are distributed from our two distribution centers located in Ridgefield, New Jersey, and Moulton, Alabama, with a support staff always standing by to help you with troubleshooting, maintenance, ordering replacement parts and lamps, and anything else with which you may need assistance.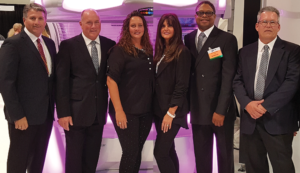 We build strong relationships with our PC Tan customers that have come to know us as being passionate, honest, knowledgeable, and helpful. They know they can rely on us to help grow their businesses. As the solution provider for all of your indoor tanning necessities, we will help you achieve and maintain your competitive advantage. We strive every day to always exceed our customers' expectations by going above and beyond!
PC Tan continually brings you the most progressive and technologically superior tanning bed lines from KBL and Sportarredo equipment. PC Tan never rests on its laurels; even before we put the finishing touches on our latest indoor tanning bed, our research and development teams are hard at work creating the next generation. New and innovative tanning equipment from KBL and Sportarredo will keep your customers coming back and spark interest in prospective customers.
While corporate headquarters is located in Ridgefield, New Jersey, PC Tan has a number of offices around the country, working with tanning salons, fitness centers, beauty salons, spas and hotels of all shapes and sizes. Our promise to you is to maintain our reputation for excellence and innovation, keeping you with us every step of the way. From site selection and salon design and layout, to choosing the best equipment and lotions for your market, PC Tan is Your Tanning Solution®.